healing people
head to toe, inside and out
– since 1995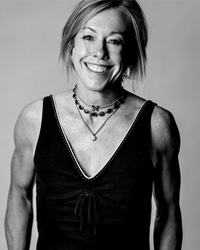 Megan Moseley PT
we have the innate ability to heal ourselves
My understanding of what true healing is has evolved over my 32 years in practice, and my passion to help people on their journey to maximize their individual potential has only grown stronger. I have always believed, that as human beings, we have the innate ability to heal ourselves. I believe it is our nature, and imperative to our health to connect physically, mentally, emotionally, and spiritually with each other, and the world around us.
The Whole Self Healing Approach
When we experience trauma, which we all do, it gets in the way of our ability to live in our world as the whole, integrated, connected beings we are meant to be.
Trauma is our body's response when we do not feel physically, mentally, or emotionally capable of any experience we perceive as threatening or harmful.
Physical trauma is painful, and limits function, but the wounds of mental, and emotional trauma are less obvious. Both limit our ability to live to our fullest potential.
To maximize our healing potential, we must address not only the physical limitations of pain and injury, but integrate methods that optimize our mental, emotional, and spiritual well being.
integrating methods that optimize mental, emotional, and spiritual well being.
Given that our nervous system is the core of our being, it  must be considered a critical component of care. That's why Nervous System Resiliency Training, and Trauma Release Exercise (TRE) are foundational in my "whole-self healing" approach. I call it core work for your soul. These techniques utilize the body's inherent wisdom to down-regulate the nervous system into a parasympathetic state, allowing you to be your best self and  live your life to the fullest.
Core Work for Your Soul
This is powerful work, especially when integrated with more traditional physical therapy including hands-on manual interventions, and Pilates based core strength/movement patterning. Reduced pain and inflammation, improved sleep, decreased anxiety, improved concentration, and an overall sense of well being are just a few of the benefits you'll feel.
Empowering my clients evolution to embody a feeling of connectedness, and whole-self healing is incredibly exciting, and fulfilling.
I trust in the universe and believe we are constantly offered opportunities to learn, grow, and heal ourselves if we are open.

What's next for you?
Background
My interest in the body, and healing began at the young age of 12, when I was volunteering in the PT department at a local nursing home. I pursued my degree in Physical Therapy, and after 4 long years in the corporate PT world,  I leapt to started Bodywise Physical Therapy. Being on my own gave me the opportunity to follow my heart and my ethics to develop a unique, and ever evolving approach to helping clients heal pain, and trauma.
Throughout my career, I have eagerly pursued continuing education, constantly adding tools to my tool box to be able to better help my clients along their path to healing.
Early in my practice, I studied traditional physical medicine i.e. Pilates, Myofascial Release, Graston, and Kinesiotaping. I recognized that to really help someone on a deeper lasting level, I needed to evolve myself, and my practice to integrate the body, mind and spirit.
In 2008, as I began pursuing my own healing, I discovered Hakomi, and RCS, (Recreation of Self). This work helped me evolve personally and professionally, and inspired me to study somatic psychology with the M.E.T.A. Institute in Portland, OR. I am continually amazed by the effectiveness of applying these skills and principles in my life and work.
In 2012, I had the opportunity to study Trauma Release Exercise with David Berceli.  Since integrating TRE into my practice, I have seen incredible leaps in my client's progress physically, mentally, emotionally, and spiritually. I am committed to an ongoing, deepening understanding in each realm of my practice, and offering my clients a safe, unique, empowering experience.
I have seen incredible leaps in my client's progress physically, mentally, emotionally, and spiritually.
In addition to my clinical practice, I lead Become Bodywise Consulting. My mission is to work as a consultant for businesses interested in creating a healthy work environment by educating their employees about body mechanics and injury prevention. Clients have included construction companies, dental offices, and even the forest service.
Over the years I have had the opportunity to do a number of public speaking engagements:
 2003 and 2005 Oregon Pain Society Conference
2005 and 2006 Western Oregon Woman's Conference
2006 Occupational Therapy Association of Oregon State Conference.
Rancho La Puerta Guest Instructor.  I presented a 5 day progressive class; The ABCDE's of Powerful Posture and Body Awareness. This was a huge hit, and I hope to return.
I was the Physical Therapist for the American Pentathlon Team at the 2004 Olympics in Athens, Greece as the
Years ago I started a book to teach people how to "Become Bodywise"….I need to get back on this project.
Cycle Oregon brought me on board as their Physical Therapist in 2008. My work with them includes writing website articles, email support for riders with questions about training/injuries, teaching injury prevention and stretching classes on the rides as well as offering nightly injury consultations and treatment
Beyond my work, and studies, I enjoy spending time with family, friends and my pup, Fabio.  Music moves me, and I seek out live shows whenever I can. I think art makes the world a better place, and I like to both create, and appreciate it. I'm a fan of great books; ones that make me think, and ones so well written they are like word candy.
I love exploring Portland, and the world at large, discovering new and interesting people, places and things. Cycling is a passion…I used ride a motorcycle, but now I only pedal. Staying fit is a priority, and kind of a job requirement. I find myself drawn to the edge of the world and often seek refuge at the Oregon coast.
TESTIMONIALS:
Megan's work is thoughtful, ingenious, and caring. She's an amazing listener and practitioner. She appreciates not only the physical, and bio-mechanical aspects of her clinical work, but also the "back story" or emotional qualities that often underlie the acute or chronic challenges faced by her clients. I've experienced tremendous improvement in my knee, but perhaps  more importantly, she has helped me to achieve a far greater sense of well being than I ever expected. She is truly Bodywise!

-Rachel

Megan works at the highest level of mastery of her profession I have ever seen. I have been amazed at my progress. Issues that I have seen other therapists for, and struggled with for years, years, dramatically improved in just three sessions.

There is a certain healing quality that is rare and hard to describe. It is a combination of a healing touch, great training, years of practice, innate wisdom, and intuition. Megan embodies these qualities effortlessly.

The environment she creates is welcoming and safe. Truly a blessing to have someone who provides this level of care in our small city. I feel grateful to have found her.

-Charles
Join the Evolution
Become Bodywise