healing people
head to toe, inside and out
– since 1995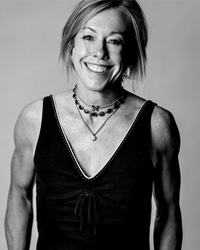 Megan Moseley PT
we have the innate ability to heal ourselves
My understanding of what true healing is has evolved over my 32 years in practice, and my passion to help people on their journey to maximize their individual potential has only grown stronger. I have always believed, that as human beings, we have the innate ability to heal ourselves. I believe it is our nature, and imperative to our health to connect physically, mentally, emotionally, and spiritually with each other, and the world around us.
The Whole Self Healing Approach
When we experience trauma, which we all do, it gets in the way of our ability to live in our world as the whole, integrated, connected beings we are meant to be.
Trauma is our body's response when we do not feel physically, mentally, or emotionally capable of any experience we perceive as threatening or harmful.
Physical trauma is painful, and limits function, but the wounds of mental, and emotional trauma are less obvious. Both limit our ability to live to our fullest potential.
To maximize our healing potential, we must address not only the physical limitations of pain and injury, but integrate methods that optimize our mental, emotional, and spiritual well being.
integrating methods that optimize mental, emotional, and spiritual well being.
Given that our nervous system is the core of our being, it  must be considered a critical component of care. That's why Nervous System Resiliency Training, and Trauma Release Exercise (TRE) are foundational in my "whole-self healing" approach. I call it core work for your soul. These techniques utilize the body's inherent wisdom to down-regulate the nervous system into a parasympathetic state, allowing you tube your best self and  live your life to the fullest.
Core Work for Your Soul
This is powerful work, especially when integrated with more traditional physical therapy including hands-on manual interventions, and Pilates based core strength/movement patterning. Reduced pain and inflammation, improved sleep, decreased anxiety, improved concentration, and an overall sense of well being are just a few of the benefits you'll feel.
Empowering my clients evolution to embody a feeling of connectedness, and whole-self healing is incredibly exciting, and fulfilling.
I trust in the universe and believe we are constantly offered opportunities to learn, grow, and heal ourselves if we are open.

What's next for you?
Background
My interest in the body, and healing began at the young age of 12, when I was volunteering in the PT department at a local nursing home. I pursued my degree in Physical Therapy, and after 4 long years in the corporate PT world,  I leapt to started Bodywise Physical Therapy. Being on my own gave me the opportunity to follow my heart and my ethics to develop a unique, and ever evolving approach to helping clients heal pain, and trauma.
Throughout my career, I have eagerly pursued continuing education, constantly adding tools to my tool box to be able to better help my clients along their path to healing.
Early in my practice, I studied traditional physical medicine i.e. Pilates, Myofascial Release, Graston, and Kinesiotaping. I recognized that to really help someone on a deeper lasting level, I needed to evolve myself, and my practice to integrate the body, mind and spirit.
In 2008, as I began pursuing my own healing, I discovered Hakomi, and RCS, (Recreation of Self). This work helped me evolve personally and professionally, and inspired me to study somatic psychology with the M.E.T.A. Institute in Portland, OR. I am continually amazed by the effectiveness of applying these skills and principles in my life and work.
In 2012, I had the opportunity to study Trauma Release Exercise with David Berceli.  Since integrating TRE into my practice, I have seen incredible leaps in my client's progress physically, mentally, emotionally, and spiritually. I am committed to an ongoing, deepening understanding in each realm of my practice, and offering my clients a safe, unique, empowering experience.
I have seen incredible leaps in my client's progress physically, mentally, emotionally, and spiritually.
In addition to my clinical practice, I lead Become Bodywise Consulting. My mission is to work as a consultant for businesses interested in creating a healthy work environment by educating their employees about body mechanics and injury prevention. Clients have included construction companies, dental offices, and even the forest service.
Over the years I have had the opportunity to do a number of public speaking engagements:
 2003 and 2005 Oregon Pain Society Conference
2005 and 2006 Western Oregon Woman's Conference
2006 Occupational Therapy Association of Oregon State Conference.
Rancho La Puerta Guest Instructor.  I presented a 5 day progressive class; The ABCDE's of Powerful Posture and Body Awareness. This was a huge hit, and I hope to return.
I was the Physical Therapist for the American Pentathlon Team at the 2004 Olympics in Athens, Greece as the
Years ago I started a book to teach people how to "Become Bodywise"….I need to get back on this project.
Cycle Oregon brought me on board as their Physical Therapist in 2008. My work with them includes writing website articles, email support for riders with questions about training/injuries, teaching injury prevention and stretching classes on the rides as well as offering nightly injury consultations and treatment
Beyond my work, and studies, I enjoy spending time with family, friends and my pup, Fabio.  Music moves me, and I seek out live shows whenever I can. I think art makes the world a better place, and I like to both create, and appreciate it. I'm a fan of great books; ones that make me think, and ones so well written they are like word candy.
I love exploring Portland, and the world at large, discovering new and interesting people, places and things. Cycling is a passion…I used ride a motorcycle, but now I only pedal. Staying fit is a priority, and kind of a job requirement. I find myself drawn to the edge of the world and often seek refuge at the Oregon coast.
TESTIMONIALS:
Megan's work is thoughtful, ingenious, and caring. She's an amazing listener and practitioner. She appreciates not only the physical, and bio-mechanical aspects of her clinical work, but also the "back story" or emotional qualities that often underlie the acute or chronic challenges faced by her clients. I've experienced tremendous improvement in my knee, but perhaps  more importantly, she has helped me to achieve a far greater sense of well being than I ever expected. She is truly Bodywise!

-Rachel

Megan works at the highest level of mastery of her profession I have ever seen. I have been amazed at my progress. Issues that I have seen other therapists for, and struggled with for years, years, dramatically improved in just three sessions.

There is a certain healing quality that is rare and hard to describe. It is a combination of a healing touch, great training, years of practice, innate wisdom, and intuition. Megan embodies these qualities effortlessly.

The environment she creates is welcoming and safe. Truly a blessing to have someone who provides this level of care in our small city. I feel grateful to have found her.

-Charles
Kana Arreguin PT, DPT, OCS, CLT-LANA
"Healing people head to toe…" is what our practice prides ourselves in doing. Analyzing the entire body and the person as a whole allows for the most successful rehabilitation. My training and certification through the STOTT PILATES rehabilitation program has strengthened my belief in this philosophy. Postural awareness and stability should be emphasized with any injury to ensure proper alignment of the spine and joints. Promoting a healthy and active lifestyle is important to me, and one of my goals for my patients. Giving people a safe and trusting environment during their rehab is a priority to reduce any mental barriers that may be limiting to their healing.
12 years of competitive gymnastics and cheerleading experience, along with coaching both sports, has given me a strong awareness of human movement. Our bodies are capable of extraordinary things, but we have to take care of the one we have been given. My ultimate goal is to improve your quality of life by increasing your awareness of your body and daily movements. With more awareness, you will be more successful at treating your pain and injuries with the tools we will teach you.
Treating women's health and lymphedema are my passions.
Working with women to improve daily functions, reduce pain, and gain back confidence has been the most rewarding part of my career. Training through the Herman and Wallace Pelvic Rehabilitation Institute has been inspiring and confirmed why I am in this specialty.
People with lymphedema are often misdiagnosed and given treatment that is unsuccessful.  Reducing the size of the limb with appropriate Complete Decongestive Therapy can be life changing.  Allowing people to return to work, their hobbies, and just normal life is my ultimate goal.  I became a Certified Lymphedema Therapist through the Norton School of Lymphatic Therapy and also passed the national exam through the Lymphology Association of North America (LANA).  The Norton school has given me the tools and education to treat lymphedema with quality and comprehensive care.  The LANA certification further assures that I have the highest level of training to treat people with lymphedema.
Outside of work, I enjoy taking in the beauty of Oregon with my husband Ray and dog Rufus. I grew up in Columbus, Ohio and went to The Ohio State University and received a BS in Biology. Go Bucks! My Doctor of Physical Therapy degree is from Ohio University in Athens, Ohio. We like traveling "home" to the Buckeye state to visit family and friends, but we love Oregon and fully enjoy living here.
TESTIMONIALS:
10 stars! I've been dealing with back issues for years, and I've never felt better, or stronger after these last 5-6 months working with Kana. I stayed patient with the timeline given to me, did the workouts, and followed directions. Everything worked out exactly like my therapist said. Thank you Kana! I can't say enough about how rad she is, and the whole staff is amazing. Highly recommend!

This is an exceptional physical therapy practice. I have been to several clinics over the years, but Kana is the most helpful therapist I have ever seen. She is extremely knowledgeable, patient, and offers strategic interventions. She is an excellent listener, and has an understanding of human function beyond simple mechanics. I highly recommend Bodywise for anyone who has a nagging suspicion that their ailment is fixable, or that their body is more sensitive than the average person's. There is not a one-size-fits-all approach here, which is one of the things I most appreciate about them.
Alix Sklarew PT, DPT
Movement therapy has been an integral part of my entire life. It emerged from my experience with yoga, teaching Pilates, and as a professional dancer that culminated with a Bachelors of Fine Art in Dance, and Doctorate in Physical Therapy. Through twenty years of studying movement and the body, I have developed an innate understanding of human kinesiology and biomechanics, which allows me to integrate my intuition and education in my work.
Throughout this time, I also worked in hospitality and had the good fortune to travel the world. These experiences taught me an enormous amount about the human race, and the importance of our interactions. My curiosity is deeper than the interworking's of the human body. I'm fascinated by human interaction and how small, but meaningful, connections have the power to touch, and change someone's life. I believe it is so important to make a meaningful connection, and ultimately learn from each and every person that I work with.
My curiosity is deeper than the interworking's of the human body. I'm fascinated by human interaction and how small, but meaningful, connections have the power to touch, and change someone's life.
What I love about Bodywise, is the whole body and whole system approach that we share. Hour long 1-on-1 sessions allow the time and space to address the origin, or root of their complaint, as well as provide symptom relief. With this, we are then able to paint an individualized picture that leads to a personalized treatment plan. Being a part of someone's journey from injury to an evolved self is what I love most about what I do as a Physical Therapist.
While practicing as a Physical Therapist I have studied in a variety of settings that include pediatrics, neurology, sports therapy and orthopedics. My training in Stott Pilates Matwork and Reformer peaked an interest in rehabilitation of the spine, specifically the importance of spine stability and mobility in the treatment of many impairments, both central and peripheral. The spine is the powerhouse of the human body. Without its' resiliency, true healing and evolution is more difficult to reach. This has proven valuable for athletes, those suffering from chronic pain, and everyone in between!
Being a part of someone's journey from injury to an evolved self is what I love most about what I do.
During my treatment sessions, we will analyze possible pain triggers, and brainstorm ways to minimize these painful habits. I utilize a variety of hands-on manual therapy techniques, and have been formally trained in Graston Technique. I believe strongly that manual therapy is an important part of tissue recovery and healing, which will ultimately allow for more balanced joint movement. Our goal is to restore normal movement patterns to ensure stability, relieve pain/symptoms, and reduce the risk of re-injury. 
My most current interest is in Vestibular Rehabilitation Therapy (VRT). VRT helps those with vertigo, balance deficits, tinnitus, headaches and cervical dysfunction. This training has also led me to learn more about the treatment of concussion. I am currently working on my certification in concussion rehabilitation.
When I am not at work I enjoy traveling, cooking, wine tasting, and spending time with my partner Jason and our new pup, Roscoe. 
To keep my body healthy and happy I do HIIT training, run, hike, ski, and practice yoga and Pilates. I am very lucky that Portland has every one of these to offer me!
TESTIMONIALS:
Alix has been instrumental in my recovery post surgery. I started seeing her after I wasn't getting results from the PT my doctor recommended. Alix immediately changed the course of my treatment, resulting in dramatic improvement. She also helped me address issues unrelated to the surgery that I've been living with for years. Thank you!

-Heather

I injured my lower back in May and have been going to Bodywise since June. Alix has helped me so much and taught me so much about health and recovery. I am so grateful for her!

– Sarah

Life changing! Alix is a fantastic physical therapist. Can't recommend Bodywise enough!

– Kat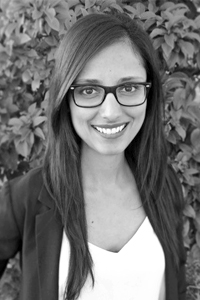 Gurleen Grewal PT, MPT
After taking an anatomy course in high school, I was fascinated, and knew I had to learn more about the human body. This curiosity led me to complete my undergraduate degree in Kinesiology at McMaster University in Ontario, Canada. During this time, I had the opportunity to work, and volunteer at various physical therapy clinics. I was drawn to the role a physical therapist could play in helping patients feel empowered, and become happy in their bodies again. In 2013, I went on to complete my physical therapy degree at Curtin University in Perth, Australia. My physical therapy education in Australia had a strong emphasis on motor control, evidence based practice, and manual therapy.
Upon returning to Canada, the travel bug in me wanted to continue exploring, so I took a job across the country in Vancouver, Canada. While practicing, I've gained experience in a variety of areas that include treatment of spine and peripheral injuries, temporomandibular joint (TMJ) dysfunction, rib pain, motor vehicle accidents, and sports injuries.
As a physical therapist, I believe there is always more to learn. It is this passion for continuing education that led me to a year long journey to learn ConnectTherapyTM from Dr. Linda-Joy Lee in Vancouver, Canada. ConnectTherapyTM provides a framework to assess the body in a holistic way.
By assessing the whole body, I strive to find the root cause of problems, instead of chasing symptoms.
Through this unique approach, I am able to wholistically treat various problems and compensations in the body related to ankle injury, thoracic dysfunction creating altered loading in the spine, pelvic imbalances, and many other drivers (origins) of dysfunction.
I am also certified in STOTT PILATES, including mat-work, and reformer, and incorporate this training into my clients rehabilitation plan. Pilates is a great tool for treating areas of the body that are the drivers of pain, and dysfunction. This is done by improving postural control, and strength, as well as training optimal movement strategies around specific joints, and the system as a whole. By building a strong foundation, Pilates also has a preventative focus. Using these tools, and my experience, I can treat patients with any diagnosis that causes dysfunction, or pain. It allows me to follow connections in the body, and treat areas that may have otherwise been missed. My priority is helping clients achieve their personal goals around sport, and function, helping them live life to the fullest.
This is why I chose to join the Bodywise team.
While each team member at Bodywise has their unique skill sets, we all value a total body/whole person approach to treatment. This includes the connection between mental and physical health.
I've always been a believer that these must go hand-in-hand, and I am excited to be part of a clinic that exemplifies a truly wholistic perspective.
When I am not in the clinic, I enjoy staying healthy and active. Some of my favorite activities include rock climbing, acroyoga, snowboarding and exploring new hiking trails. My husband and I moved to Portland two years ago, and we have been in love with the city ever since! The endless amount of great food and outdoor opportunities are just some of the reasons why we enjoy Portland so much.
TESTIMONIALS:
I have been working with Gurleen for a year for a chronic back injury, and a more acute hamstring strain. Throughout this time, she has proven to be consistently professional, and knowledgable. Gurleen is compassionate, reassuring, a great listener, and encourages my input. I am very happy with my progress.

– Susan

Gurleen has brought me to a state of painlessness that I have not known for a year. She is a well trained, sensitive expert. Thank you!

– J Rosemary
Ryan Baysinger, PT, DPT, CFMT
My journey to become a PT all started when I dislocated my elbow while attending the University of Oregon, and was referred to PT. I was impressed by the PT's role, and abilities to differentially diagnose, and treat musculoskeletal pathologies. Furthermore, it was exciting that PT's get to spend more time with clients than most other health care professions. This continues to be important to me as having ample time with clients allows me to truly facilitate healing, and getting someone back to function, and an active life style. I completed my Doctorate in Physical Therapy at Midwestern University in Glendale, AZ, then practiced at an outpatient orthopedic clinic for a few years in Phoenix. In 2016, I decided to move back to Portland where I was born and raised.
My post-graduate studies have been focused on Functional Manual Therapy® with The Institute of Physical Art. This method of treatment focuses on the whole body instead of just where it hurts, and incorporates active movement patterns with manual interventions. I find these techniques are far more effective, and give longer lasting benefits than traditional passive manipulations, or modalities.
I committed the next 3 years to pursuing certification, taking each curriculum course multiple times to fully integrated this approach into my daily practice. After a comprehensive and rigorous week-long exam, I became a Certified Functional Manual Therapist (CFMT) in 2019. I am currently one of four CFMTs in the Portland area.
The Institute of Physical Art teaches about tensegrity and regional interdependence, or basically how seemingly unrelated impairments in other regions of the body can affect a person's primary complaint. That has taught me that while it is important to address the client's painful joint/region, I am always looking outside the box for possible contributors to their problem.
Additionally, I have pursued other training in visceral manipulation (Barral Institute), TMD dysfunctions, and vestibular / balance dysfunctions.
Why I joined Bodywise.
Bodywise is committed to giving therapists, and clients ample time for one-on-one appointments. This is critical for us as healers, to connect with our clients, understand the full scope of their issues, create interventions, and an individualized plan of care. Additionally, I specifically wanted to work with a group of therapist whom are passionate about their individual specialties, and bring diverse skill sets to the table. This allows us to learn from each other, and become better clinicians. At the same time, we all believe in treating the whole body, and addressing the root cause(s) of our clients issues.
What's next?
While I have some experience in chronic pain education, I am interested in learning more about the body-mind connection in an effort to support my client whole health and rehabilitation. I'm especially curious about cutting edge approaches for the Vagus Nerve to help treat chronic anxiety and pain, improve quality sleep, and other "rest and digest" / parasympathetic functions. When I am not wearing my PT hat, I regularly enjoy activities of mountain biking, skiing, and traveling with my wife and our two Corgi pups. I am so happy to be back treating in the Portland area, helping my clients achieve their goals of getting back to functioning.
Jenn Hinckley
I've always had an inherent drive to help people. It started when I was young girl. Having a family member who was physically disabled allowed me to see first-hand how debilitating physical injuries/limitations can be to the body, and mind.  These experiences taught me how empathy, compassion, and positivity can inspire those who feel defeated by pain and injuries.
Since starting my role as the Bodywise office manager in 2006, I have applied my collective skills to ensure that every client's individual needs are met from the very start.  During our first call, I do a comprehensive intake to determine what areas the therapists will be treating.  I then gather all imaging and surgical reports related to the case.  Finally, I check insurance benefits prior to our client's first appointment to ensure there are no financial surprises as we forge ahead.  I've found, when clients understand their insurance  benefits, and financial responsibility from the beginning, it sets their minds at ease, allowing them to focus on achieving their healing goals.
When Bodywise moved from Eugene to Portland in 2016, I no longer had to commute, and began working from my home in Oakridge where my husband and I built our little oasis of solitude, and sustainability on 5 acres. We love the peace and tranquility, as well as the outdoor adventures this beautiful little mountain town has to offer. You'll often find us on a lake, or river, fishing in our drift boat with our hound dog Torque, getting out on our mountain bikes or a hiking on the trails just minutes from our front door.
My other passions are baking and gardening. Both give me the space to be creative and practice presence, while watching my efforts blossom into something beautiful.
TESTIMONIALS:
What a gift you are to me and so many others!  I am grateful for who you are and all you do… Thank you!

– Searcy

Jenn is incredible!  She is ALWAYS on top of appointments and helps tremendously when processing your insurance.  I have felt so supported by her!

– Chelsea

The other exceptional piece of the Bodywise team is Jenn.  She helped me navigate my insurance better than my own insurance company.  She seamlessly scheduled my appointments during the holiday season, the busiest time of the year.  The level of care from Bodywise is above and beyond anything I've ever experienced.

– Caitlin

As I take this next step to "normal" I have been reflecting on my first days at Bodywise and my first conversations with you.  I really can't express how nurturing, and comforting you were when I first called.  My world had been turned upside down in a matter of seconds and as I was grasping to figure out which way was up, you were there calmly reassuring me that I was going to be taken care of, and I wouldn't be alone on my journey of recovery.  That meant the world to me, and I will never forget you.  A thousand thank-you's and a million blessings to you!  With all of my heart….

– Kelsey
Ruti Lamont
I have spent many years in the hospitality industry, and they were a precious learning experience for me. I appreciate the opportunity I had to be a part of people's merriment, and nourishment. Eating is a vulnerable experience and I felt it was an honor to provide attentive care to people's needs and wishes. I look forward to continuing that care in my new work at Bodywise.
My son and I love the beauty Oregon has to offer, and appreciate the bountiful nature we are surrounded by in Eugene. Some of our favorite adventures include day trips to the coast, visiting local farmer's markets, going to the library, playing in the snow, and spending summers by the pool. Throughout the extra time we had at home during lockdown, we became avid audiobook listeners, and spent time connecting over 1000 piece puzzles.
My name is derived from a rooted vegetable my parents felt represented the lifestyle they intended to bring me up in. I feel that has always helped me see the bond between the earth, our bodies and our thoughts. I care deeply that the intention behind my actions be considerate and meaningful. I feel that getting a read on the information our bodies and minds are expressing can lead to a well-rounded healing process.
I resonate with Bodywise's vision of whole self health health, integrating the care of our client's minds and bodies in a connected platform, and I'm proud to be an integral part of this team.
Join the Evolution
Become Bodywise